The "Haus der Einwanderungsgesellschaft" as a Site of Encounter
In the Meet Up! lab, we – together with people from Cologne Kalk – are tackling the topic "Encounter(s) in the Immigration Society", and asking the question of what an exhibition needs to invite visitors to engage in new encounters.
The lab takes place across multiple workshops. These are organized and led by Danielle Kuijten (Heritage Concepting, Amsterdam) together with DOMiD staff members Sandra Vacca and Azziza B. Malanda. The workshops are additionally supported and guided by the architecture collective raumlaborberlin. In coordination with the team, raumlaborberlin is taking on the design and construction of the exhibition.
People of Cologne Kalk
The first lab brings together people who all have a connection to the district of Kalk in Cologne, on the right side of the Rhine. The future migration museum, that is being planned and developed by DOMiD, will be located in Kalk. Those who live and work here in Kalk all have different backgrounds and (migration) stories, and help make Kalk the, creative, lively, multifaceted and versatile place that it is. The group "People of Cologne Kalk" is very dynamic. That means new people are always joining the workshops, some just stop by once and others come to every meeting.
Danielle Kuijten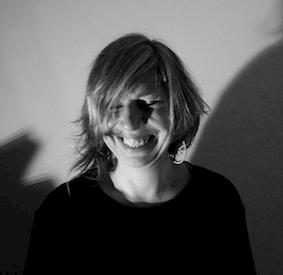 Danielle Kuijten holds a Master of Museology from the Reinwardt Academy in Amsterdam. She is acting director and co-curator at Imagine IC, a pioneer in the field of contemporary heritage practices. Here she produced recently projects on topics of resistance, religion, gender and legacy of slavery in contemporary society. At Imagine IC she also heads the co-collection lab. This lab researches a variety of collecting/collection questions in order to come to more equal democratic heritage practices. As a freelancer she is active in the heritage field under the name Heritage Concepting. Danielle has been an active member of ICOM COMCOL's international committee for collecting for many years, and since 2019 in the role of president.
raumlaborberlin
raumlaborberlin has been working out of Berlin since 1999 at the intersection of culture and urban planning, installation artworks, exhibitions and temporary structures. In their work, the architecture collective addresses space, the city and urban renewal as both a cultural project and a process. They are drawn to work in difficult urban locations. Places chafing and pulled between various systems, eras and planning ideologies, and that cannot adapt. Places that have been given up on, that are left over and left behind, but that still represent a not insignificant value to the cityscape. These places are their testing grounds. They have unused potential that raumlaborberlin attempts to activate. This opens up new perspectives for alternative usage patterns, a shared culture, urban diversity and difference. In Cologne, raumlaborberlin has previously been involved in, among other projects, the exhibition RESIST! The Art of Resistance at the Rautenstrauch-Joest Museum, as well working to prepare the Hallen Kalk.